Announcing our new Chrosziel Full Servo Drive Unit, we have developed a motor exclusively for the new FUJINON PREMISTA lens series.
This completely new, compact and ergonomic design allows you to integrate the "Cine Style" Fujinon Premista lens into your "Broadcast" workflow in a very simple way, because you have all components in one housing!
One single Servo Drive developed for all three Premista lenses:
PREMISTA 19-45mm/T2.9

PREMISTA 28-100mm/T2.9

PREMISTA 80-250mm/T2.9-3.5
Perfect for the use in applications like:
Cinematic Multi-Cam

Remote Operation

ENG and EB works



---
Technical Specifications
Common servo drive interfaces

Demand Input Focus (analog/digital)

Demand Input zoom (analog/digital)

Lensport- Interface with common features like motor position feedback, VTR-signal, analog Iris signal, serial TTL Interface etc.

Fujinon Remote socked



List of connectors
Power: Lemo 0B.305

Lens-Port: 12 Pin Hirose reverse

Focus-Demand 12 Pin Hirose Socket (Funjinon standard - Pinout)

Zoom- Demand 12 Pin Hirose Socket (Funjinon standard - Pinout)

Remote (Hirose 20 pin)



FEATURES:
Three powerful internal compact motors with 0.8 gears, strong enough for cine lenses

Engage/Disengage mechanics for every motor (allowing free run of lenses gears).

Mini USB-Port for software updates

Handling of the metadata provided by the lens (Cooke /i-data) and transfer them to broadcast compatible data formatting.

Zoom rocker

Power supply 12V-30V DC @ 3A

Motor postions stored to ensure a fast operational readiness after lens change or power failure.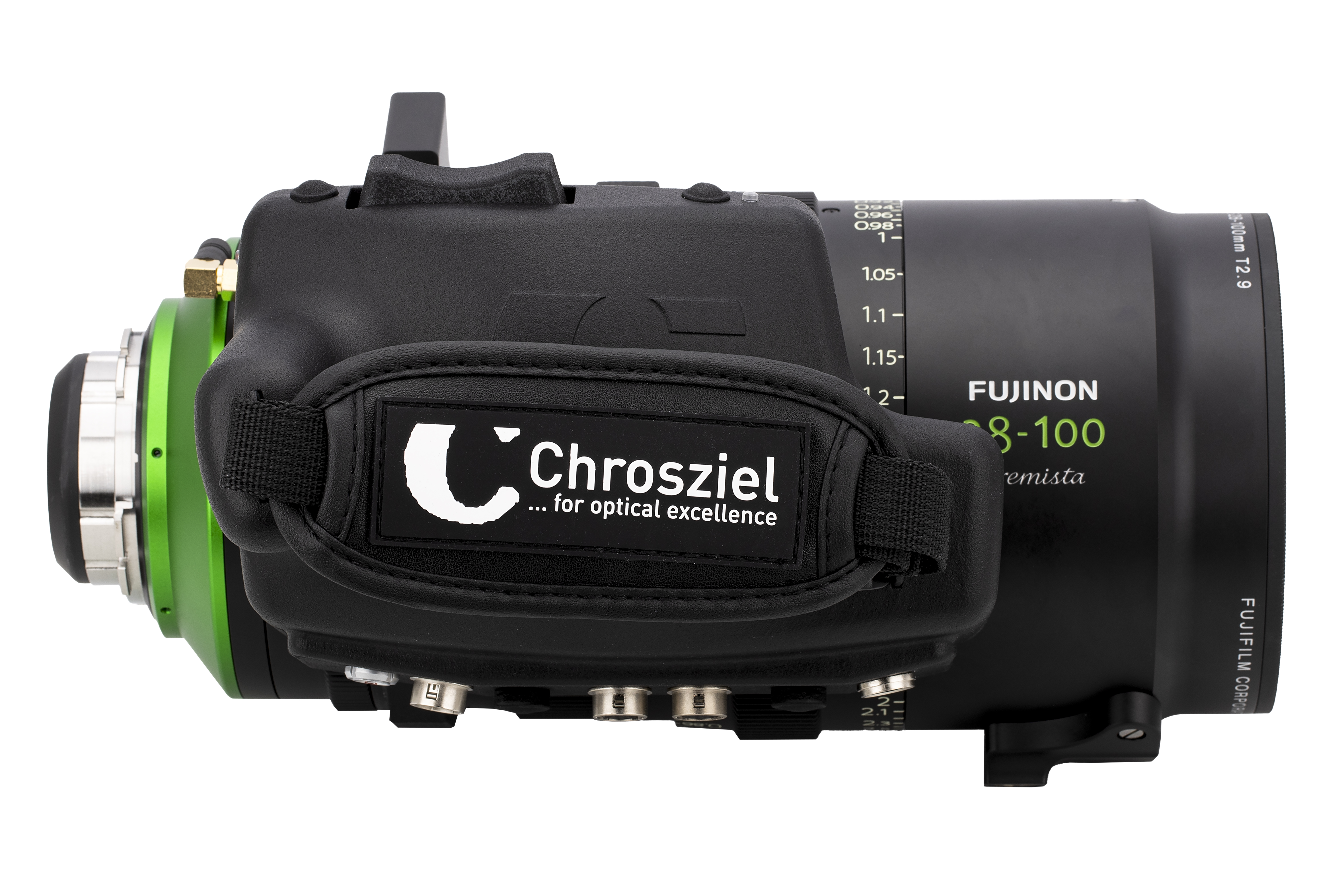 STAY UPDATED
Get the latest news about the Full Servo Drive for Fujinon Premista lenses.
You will receive exclusive content about:
Product Development

Technical Specifications

Pre Order Date

Delivery Options
Don't miss it, register here!